Business Resources
Affiliate* opportunities for HASU members, plus exclusive discounts and partnerships.
Affiliate memberships are an easy way to make the most of the products and services you use every day to run your business. Did you know that if you refer a friend to Hook a Sista Up, you automatically receive 20% of their monthly membership paid back to you their first year? 
Not only that, but if you sign on with any of the providers listed below, you will be providing a percentage back to HASU with your membership. Check out all the opportunities to help both your business and Hook a Sista Up!
On Doc
Telemedical Services
OnDoc offers affordable, accessible telemedicine services and products that can relieve the stress of time and money when it comes to getting the care you need.
Convert Kit
Email Service Provider
ConvertKit is one of the fastest-growing email marketing companies around, offering customizable sign-up forms and landing pages along with other email marketing solutions to help bring in more subscribers.
Streamyard
Video Streaming Provider
StreamYard is a live streaming studio. You produce shows and interviews in the StreamYard studio, and StreamYard broadcasts it wherever you like. Viewers watch on places like YouTube or Facebook.
Canva
Graphic Design Creation Software
Canva is a graphic design platform, used to create social media graphics, presentations, posters, documents and other visual content. The app already includes templates for users to use. 
PicMonkey
Graphic Design Creation Software
PicMonkey is an online photo editing and design service that can be accessed from a web browser, or through a mobile app.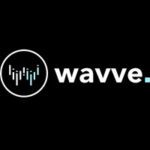 Waave
Audio Promotion Engine
Wavve is a technology company providing solutions to digital audio creators to better share, promote, & market content.
GroupKit
Group CRM Technology
In the labyrinth of options in the market, Groupkit is a Chrome extension that helps you collect your leads from your Facebook group. It also helps you keep to track member approval requests and manage follow-ups with group members. Groupkit also allows you to create custom and lookalike audiences with its CRM technology.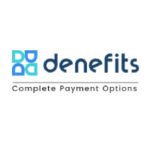 Denefits
Patient Finance System
Denefits is a leading customer financing platform used by customers and healthcare providers across North America. We bring technology and healthcare together to bring innovative financial solutions to an enormous healthcare problem – non affordability.
CreateHer Stock
Stock Photo Asset Library
CreateHER Stock is a free gallery and subscription platform catering to the creation of stock photos for black women and melanated women.
Gumroad
Online Marketplace
Gumroad is not an online marketplace. It is a platform where you can build your own website or landing page and then display your digital content for sale. When you register for an account, you will be able to create a link for what you are selling, and then use this link on social media or send it directly to your clients. 
SproutSocial
Social Media Management
Sproutsocial is a social media management and optimization platform for brands and agencies of all sizes. The platform gives you a single hub for social media publishing, analytics and engagement across all of your social profiles.
Membervault
Content Hosting Platform
Membervault is a content hosting platform that you can use to provide free and paid content access to your students and clients. Membervault can replace your website, landing page tools and shopping cart service.
Stash
Financial Services Platform
Stash is a microinvesting app — an investment app that lets you put small amounts of money into the stock market.
RobinHood
Financial Services Platform
Robinhood is a free-trading app that lets investors trade stocks, options, exchange-traded funds and cryptocurrency without paying commissions or fees. 
TubeBuddy
Browser Extension
TubeBuddy is a powerful browser extension, web, and mobile app that provides features on top of YouTube's website. It offers tools for channel optimization, video SEO, keyword research, tag management, analytics, productivity, bulk processing, marketing, and more.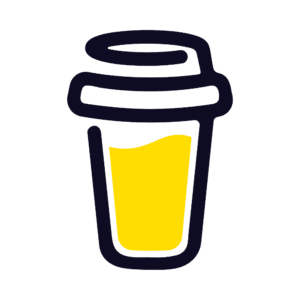 Buy Me a Coffee
Fundraising Platform
Buy Me a Coffee gives fans a meaningful way to express gratitude to creators. Creators can also offer exclusive content and community access for their biggest fans.
*When you purchase from any of these resources using the link from our website, HASU will be given an affiliate percentage of your purchase.